Warren Buffett Is Up 4,000% on This Investment — and You'll Never Guess What It Is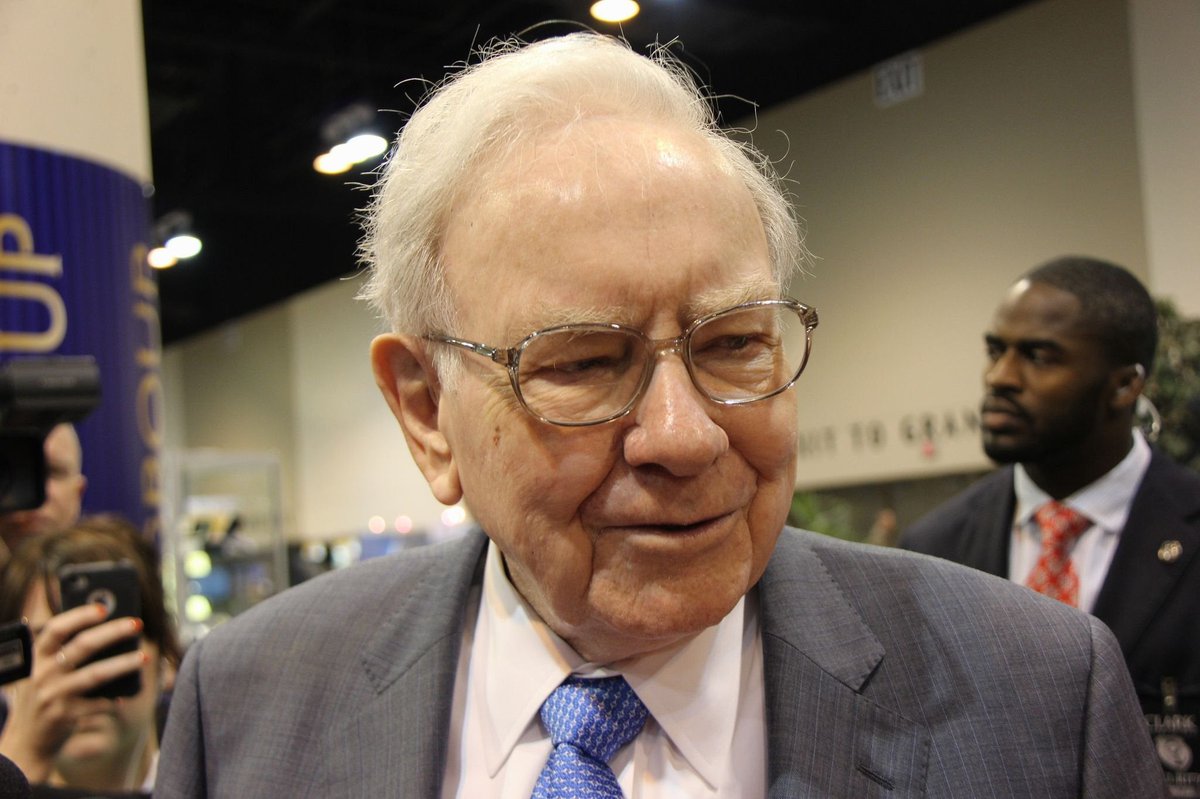 Talk about a whopping gain.
---
Key points
As a general rule, Warren Buffett does not invest in physical real estate.
However, one real estate investment has paid off for him big time.
---
Investing your money is a great way to turn it into a larger sum over time. And there are different approaches you can take to investing.
You may decide to put a lot of your money into stocks with the hope that your shares will gain value in time. You may also decide to incorporate some bonds into your strategy for more stability.
And then there's real estate to consider. Of course, buying homes to rent out often means having to come up with a lot of money upfront, and that's something that may be out of reach. Plus, it means putting in the time to manage tenants and taking on the risks associated with being a landlord.
But the simple step of buying a home to live in yourself could leave you a lot richer down the line. Just take it from Warren Buffett, a billionaire investor whose home is one of the savviest purchases he's ever made.
An investment that clearly paid off
Buffett is known for being a stock-picking whiz. And as a general rule, Buffett is not a proponent of buying up real estate as an investment. 
However, back in 1958, Buffett bought a home to live in for $31,500, which equates to about $250,000 in today's dollars. Now, Zillow estimates that Buffett's home is worth over $1.3 million. And that means Buffett is sitting on a pretty nice gain.
It's for this reason that people are often advised to own a home rather than rent one. To be clear, homeownership isn't for everyone. But if it's a goal of yours, and you're able to afford your mortgage and housing costs, homeownership could benefit you — provided you're willing to stay in the same home for a good number of years.
See, homes on a whole tend to appreciate in value, but it can take time for that to happen. Anyone who's followed the housing market lately might be looking at the gains we've seen over the past two years and think, "Wow, buying a home is an easy way to make money." 
But in most cases, homes gain value at a much slower pace. However, if you buy a home and stay put for, say, 10 years, you may find that it has gained value nicely by the time you're ready to sell. And if you're willing to do what Buffett's done and stay in the same home for multiple decades, you could really end up with a nice profit on your hands. 
Should you think of your home as an investment?
That's actually debatable. While homes have the potential to gain value, they're also an expense. And remember, the gains you enjoy by holding onto a home may be offset by the many thousands of dollars you're forced to put into your home through the years due to expenses like maintenance, repairs, and property taxes.
As such, you may want to look at your home as more of a hybrid expense/investment. But you may also want to follow Buffett's footsteps and purchase a home you can easily afford from the start and stay put as long as possible.
Through the years, Buffett has been asked why he's kept the same home when moving has clearly been an option. And he's held firm on the fact that he's happy there and as such, does not feel the need to move. 
Now your circumstances might change over time so that you have to move, such as to accommodate a growing family or a job. But if you're like Buffett and stay in the same home for many years, your home could end up gaining a lot of value. And that's something you might benefit from tremendously. 
The Ascent's Best Mortgage Lender of 2022
Mortgage rates are on the rise — and fast. But they're still relatively low by historical standards. So, if you want to take advantage of rates before they climb too high, you'll want to find a lender who can help you secure the best rate possible.
That is where Better Mortgage comes in.
You can get pre-approved in as little as 3 minutes, with no hard credit check, and lock your rate at any time. Another plus? They don't charge origination or lender fees (which can be as high as 2% of the loan amount for some lenders).
Read our free review